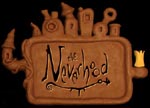 Litter Box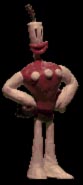 Here be all the folks that help out with the makin' of games at the Neverhood. Some call us contractors because that's what we are. Guns for hire, that's us. We don't own a piece of the pie like those other guys but were havin' just as much fun.

Vanessa JoNes - is a sculptor, background artist and game designer. She is also pretty good at Crash Bandicoot and Command and Conquer. Her favorite Winnie the Pooh character is Little Roo. She's married.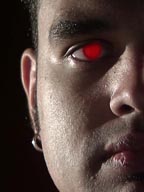 Joe SanaBria - is a former Chippendale's dancer, but had to quit because waxing his back hurt too much. Now he does art for games.

Christopher BreeDon - otherwise known as Christophee, is the main man (person) for lighting at the Hood. He is film guy, play music, and no like walk on beach.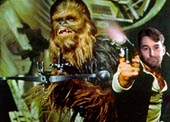 David M Adams - likes Star Wars a lot. Dave does the post-production work on the Klaymation movies for the team. Dave also works on the web. Dave loves Monica.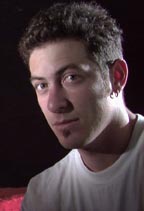 Luis GigLiatti - is a made man. He is an artist, musician and can out whoop Isaac in a bartending contest. He is the New lead tester guy. He loves flapjacks and strawberry soda.

[ Tippy Top Nifty Neverhood Logo Page | About the 'hood ]
[ The People in The Neverhood | Our project | Downloads | Money grab | Stupidity]
[ Viewer Mail | Game Hints ]
[ The Litter Box ]

&copy 1996-97, The Neverhood, All Rights Reserved.